Java for Educators

We are committed to providing courseware to our clients that will allow them to teach Java as a first programming language. We provide easy to adopt instructional texts, with hands-on lab exercises, fully documented solutions, and comprehensive demonstration files. You can count on Outsource Laboratories to provide responsive curriculum, technical, and administrative support services.

Our goal is to become a value added resource for your institution.

The graphic below is a coursemap for java programming.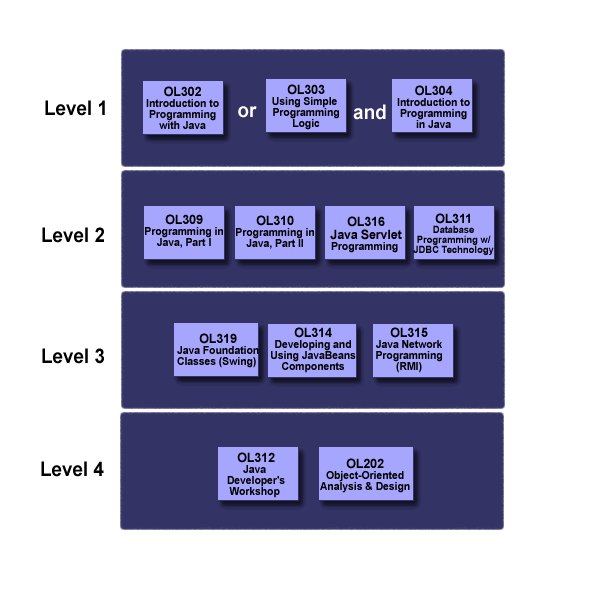 ---